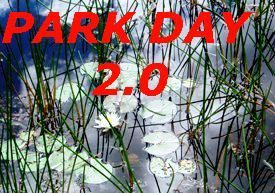 My friend Misaki mentioned on her blog that she had been playing park day bingo which is a game invented by Gizmo and Finn.

Long tail short you have to choose a bingo card off Gizmo's blog and do all the items on it to make a line of 5 and then shout

BINGO!



I've chosen 2 cards to work on whilst I'm away camping next week.

Here they are ....


I will update this when I get my Bingos!
Now I have been on a looong week camping adventure I have managed to get some of my bingos crossed off (but we didnt manage get fotos of every single one so I dont know if I qualifry- like the flutterby we couldnt get a foto of him) here's what I saw/did!
Find flowers - I found lots but heres me and some daisys in my fwends garden
Find a dog playing frisbee - Now I saw my fwend George AKA fluffybum playing frisbee but I didnt get a foto so heres a foto taken on the same day of me with my fwends (George is the fluffy one far right)
and the other card -
Find a monument or sculpture - theres the thingy and the fethery thingy in Southsea
Visit a park more than 30 mins from home - this ones about 1.5 hrs - 2hrs away
Visit a park at sunset - this is actually on the campsite but I say it counts